Posts from —
September 2009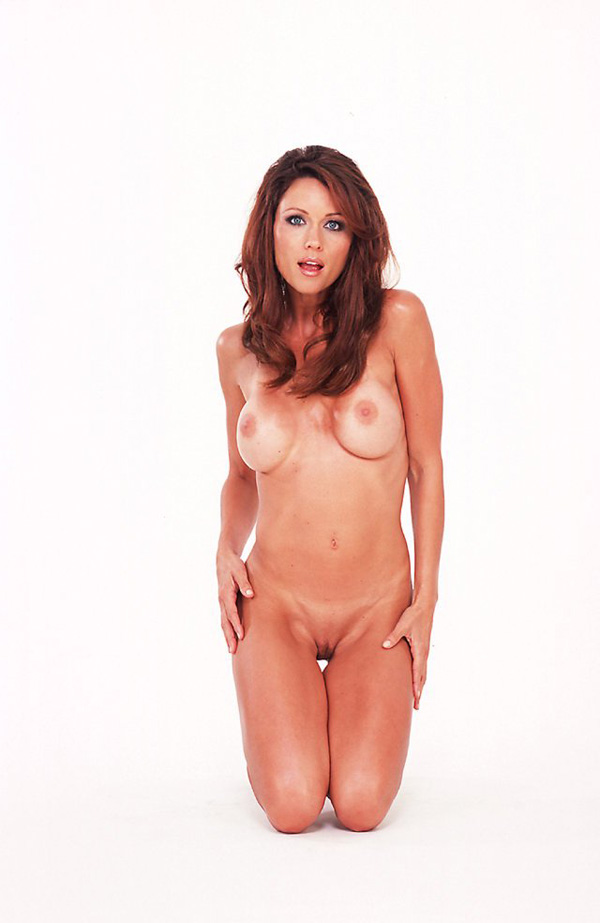 One of my son's friends stopped by to see him last night. Of course my son wasn't home, but rather out fucking his gorgeous girlfriend. I invited him in for a drink. He nervously obliged. It seems I have a bit of a reputation forming. He seemed like such a nice boy. He was so polite with his 'yes ma'ams' and 'no ma'ams'. Almost to sweet, but this cougar has a sweet tooth for sweet boys. It took me quite a bit of wooing to even have him to have a drink with me. He soon gave in and after another 2 or 3 drinks I had him right where I wanted him. As I picked up his drink to refill it I let the shoulder strap on my top slide off my shoulder letting my breast pop out in his face. He blushed as red as the sunset and tried to make an excuse to leave, but I wouldn't let him.
Leading him by the collar to my bedroom despite his protests, I teased him asking if he was 'gay'. He tried to buck up and defend his masculinity but he was my treat tonight. "Just shut up and follow me, 'boy meets world'." I smiled as I cooed to him. I threw him on the bed practically tearing his clothes from his hot boy body. His underwear was in shreds when I was through with it. I quickly cuffed him to me bed post so he could escape as I put on my black leather corset and stockings. "You've been a naughty naughty boy, sleeping with your best friend's mother!" I said slapping his nipples with my riding crop before I put the clamps them. "Your ass is mine tonight!" abandoning the whip for a lit candle, dripping a trail of wax from his chest down to his balls. I wasn't all too mean that night, I did give him a very special blow job with a mouth full of mints. Then I took his minty fresh cock deep into my pussy and bucked that bronco until yippy-ki-yay'd like old faithful. I gave him a bath before I sent him home. Needless to say he will never forget me.
Rawwwr!
Cynthia
1-888-844-2921
or
1-900-226-7979
http://www.thephonesexauthority.com/cynthia.htm
http://www.phonenympho.com/cynthia.htm
I'll admit, I enjoy being young and helpless. Not necessarily submissive, just helpless. I also love BDSM as well :). That's why when J called me I couldn't help but to say yes when he wanted a hot extreme bdsm water bondage role play. He wrapped me up in saran wrap, then tied up. He bent me over and cut a hole in the saran wrap where his cock would go in to my pussy, then he would dunk my head under water while he fucked me. Something about my life being in his hands, and trusting him to pull my head out right in time, was such a turn on for me. I loved every second of being his water slut for the day.
There are a lot of people who are not familiar with a few really good fetishes, and I think you should look them up. If you haven't heard of water bondage, mummification, or fucking machines, (a few of my faves), you should look it up :), you might find a few new fetishes you enjoy.
Isabella
https://www.extremefetishs.com
1-888-844-2921
I am just a pussy, just a whore, a hole, nothing but a piece of meat for you to stick your cock in for a hour of cock pleasure. Once your done, you cum inside this throbbing wet pussy, throw me to the side like trash, and walk out the door while your still pulling your pants up. Everyone around here knows how much of a little whore I am. I am the definition of a slut, and I enjoy it. I enjoy being treated like meat, and then tossed to the side.
Do anything you want with me, I will never say no. I might scream in pain, or beg you to have mercy on me, but I will never tell you no, because I am nothing but a toy for your cock and I am to be treated that way. Tie me up, fuck my holes, treat me like condom trash. Let your friends take advantage of me, take me to my family reunion where you can discrase me in front of my family while they watch in horror at how much of a slut this pussy is.
In fact, even though my name is Teegan I enjoy being called pussy, or hole, because that's all I am.
Teegan
https://extremefetishs.com
Extreme submissive phone sex with Teegan
1-888-844-2921
I'm Raven the hot Gothic domme who loves to abuse my little sluts. I enjoy abusing you in all sorts of ways. I have a thing for dominate shemales fucking the life out of you so hard that you can't walk for days and end up sitting on a pack of frozen peas for the rest of the weekend. I also have a thing for fucking you in the ass, fisting you, and if your to tight to be fisted then be prepared to get fisting training and ass stretching. But theres one thing, and one thing only that I can say is my favorite and that is succubus sex for sissy faggots.
Oh yes, the thought of putting you in a trans, and forcing you to wear sissy girl clothing, then forcing you to bend over and get fucked by a succubus tail while your begging for it to stop is a complete and utter turn on for me, and to be quite honest I wouldn't have it any other way.
Raven
1-888-844-2921
https://www.extremefetishs.com/raven
I need sex as bad as kylie needs a fix ;). That's why when we had a 2 girl call we rocked it like 2 whores on a junkie fix. We talked to P and P likes to party as hard as we do. He had a whole bunch of party favors he enjoyed doing while on the phone with us. Kylie and I enjoyed fucking each other over the phone while our junkie friend listened and jacked his dick off. I loved licking the cum off Kylies lips, and having her suck my and sniff things off my cunt…hee hee, you know what I'm talking about, don't you!
1-888-844-2921
Bionca
https://extremefetishs.com/bionca
I am addicted to cock, and even more, to cum!! I want to eat cum, fuck cum, guzzle cum, drown in cum, I want 80 guys in one room, to cum all over me so I can lick it up like a sick and twisted little cum guzzling whore. I'll slither on the floor like a slut, working my way to your cock so I can eat the yummy goodness that comes out of it when I please you. Just the other day I was asked to do a "Personal Party" at a local underground fetish club. I was told I would be the only girl there in a room of 120 men. I was told what would happen, but I had no idea how much it was going to turn me on.
I got to the place. Walked in, took off all my clothes and sat in the chair that was set up for me, spread my legs, opened my cunt, and let my gaping cunt open up for all the guys to watch. All the guys came up to me one by one and they jacked off in my cunt, filling my cunt full of cum, they put a bowl under my pussy at the bottom of the chair so that when the cum dripped out of my pussy it would go in the bowl. There was so much cum in the bowl, cum from 120 different guys. They took a tube and stuck the tube in my cunt, then took the bowl of cum and dripped the entire bowl of cum in my cunt, filling it up completely. After that I sat on another girls face and let it drip in her mouth, and then french kissed her…mmm a sloppy wet cum kiss from 120 different guys. I'm such a slut.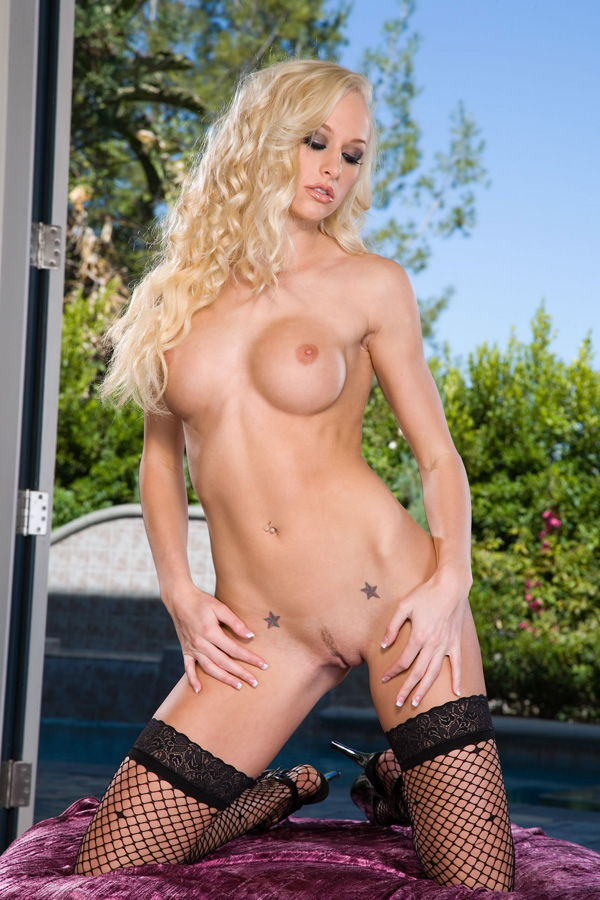 Fall has fallen and again the carnival has come to town. Mistress or not, I do enjoy a good thrill ride and funnel cake when I am not making boys cry for the loving embrace of their mommies. As is such my dear friend Raven and I fell upon the fall festival like two she wolves of the SS, leather clad and looking for a sex victim to punish. It did not take long for our victim to find us, a filthy, mouthy little worm of a carney working the frighthouse ride. He was young and eager, full of pride… for now. ":::wolf whistle::: Hey! You bitches look hot! How'd ya like to suck my cock!" he howled our way. Such disrespect, this could not go unpunished. Slyly we went over to him, working our feminine wiles. We feigned interest in his muscles and humored him on the size of his cock. It wasn't long until he lead us into the machine room of the ride, knowing not what we had planned. We came to a rotating wall, one that harbored some foul and ghastly corpse that would pop up and scream as the wall spun around to scare the sheep in their little rail cars. I asked what 'this' was, pointing to something below a few solid metal bars. He reached down to explain with his hands. Whence his hand were on to sides of a bar I quickly snapped my hinge cuffs around his wrists. He smiled and played along for a moment until he saw us remove our leather trench coats. Beneath them we were wearing each a leather steel-boned corset with garters attached to our shear yet dark black silk stockings. Each clip was a smiling skull reminiscent of der totenkopf. Each one laughing at him as he found the glistening black cocks of out leather harnessed strap-ons. The look of terror on his face was probably the first time this ride witnessed true horror! We were about to spit roast him like a stuck pig! He would squeal as we took turn jabbing our rock hard silicone cocks in and out of his once tight ass. "So you like to disrespect vomen, do you?" I taunted him with my best german accent. "Ja? Vell how does it feel to be zee voman?" I chortled! "You vill be mein BITCH, und du vill like it!" giggling still "Now beg for it, mein little piggy!" He began to cry as the wall spun 'round to reveal a rail car full of sorority girls giggling at his small penis as he got reamed. They came around several more times as we took turns pounding his ass. "HA HA cry mein piggy. CRY! Nein! Squeal fur mich!" I screamed as he cried. Raven had meanwhile moved to have him suck clean her strap-on as she slapped his face again and again asking "Is it safe?" repeatedly. I pulled out of his ass to have him suck me clean as well, leaving him gaping only for a moment until I plugged his ass full of a pink little pig-tail butt plug. After he had cleaned my cock , I playfully slapped his reddened face and gave him a cheerful "farvell, mein piggy!" as we left the way we came in. I'm sure he is still handcuffed to the ride, screaming and pig-tailed. He should have been more respectful. We later caught up with the sorority girls and went for drinks to swap stories, but i will save that for another time.
So, you vill call me now, mein piggy!
Malin
1-888-844-2921
or
1-900-226-7979
http://www.dominationdungeons.com/malin.htm
https://www.extremefetishs.com/malin
http://www.phonenympho.com/malin.htm
http://www.thephonesexauthority.com/malin.htm
 Thats right.. I like to make my daddy crawl beg  cry and plead. You think you got what it  takes to my daddy? I am not the sweet little daddys girl you may be looking for. I torture tease and leave my daddy begging for  merecy as I make his balls ache from my tease and denial.I bleed  daddys wallet  for my shopping sprees and  lunches and mani pedis with the girls where daddy pays  for all our fun… are you the daddy I am looking for?? You like the torture and love to spoil?? My calls arent  for the weak at heart.. and if your a broke ass  loser looking for 10 mins of fake ass fun …don't waster your time..or min.
Casey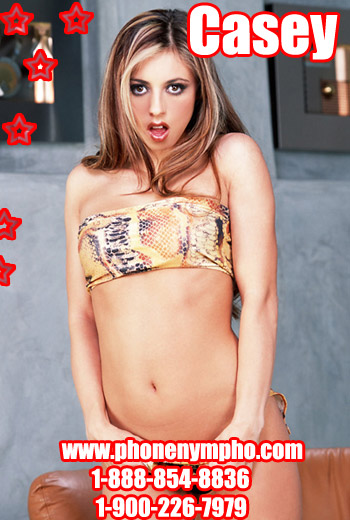 HAHAHA I am soooo stoked about how well my wicked scheme worked! So everytime I go into my local grocery store I noticed how the pharmacist always checked me out. One night I hung around long enough for him to actually come and flirt with me and then I knew he was mine. We chatted a bit and he asked me out for a drink. I am never one to turn down a free drink but I had something a bit more carnal in mind. I whispered 'How comfy is your backseat?' and gave him a wink. I swear i saw his knees buckle. Needless to say he eagerly took my hand and lead me to his plush sedan. I barely needed to suck his cock once he found I wasn't wearing panties. He was in my pussy faster than a junkie jabbing a vein and I knew he wasn't wearing a condom. I few minutes of my using tight vagina to milk him dry and he had must of pump a pint of sperm in me. I swear I could almost feel them swimming. Now just to wait a month.
When I told him I was pregnant he went as white as ice. His lip quivered as he looked at the photo of his family on the wall. He sighed when I showed him the pregnancy test and began to plead. I told him all he needs to do is keep filling fake prescriptions for me and I will never say a thing. He started to say he wouldn't give me drugs because I was pregnant. That's when I began dialing his wife at home. He quickly began to hand me bottle after bottle of all my favorite feel-goods and dream-makers. I can't believe I didn't think of this sooner! Now what other poor fool can I extort?
Call me,
Kylie
1-888-844-2921
or
1-900-226-7979
http://www.thephonesexauthority.com/kylie.htm
http://www.phonenympho.com/kylie.htm
https://www.extremefetishs.com/kylie
Saturday night I took my little PET out for alittle play. We went to the local swingers  club and I stripped his sissy ass naked  except  for his cock cage and his leash and collar . He sat at my feet and fetched me drinks all night while I played with everyone in the club.. dancing  drinking and having  some really hot fun.
1-888-844-2921
or
1-900-226-7979
https://www.extremefetishs.com/
900-226-7979
1-888-844-2921
http://www.dominationdungeons.com/bambi.htm